Cinematic. Stylish. Intimate & Editorial.
wedding and studio photography
Suffusing cinematic glamour and style into your most evocative, intimate moments.
Emotional, kitsch and fashion-forward, I unite a contemporary, editorial edge with authentic soul, capturing your celebration in all its true glory.
Specialising in weddings, I also take on maternity and newborn shoots from my Vogue- featured, Essex studio base.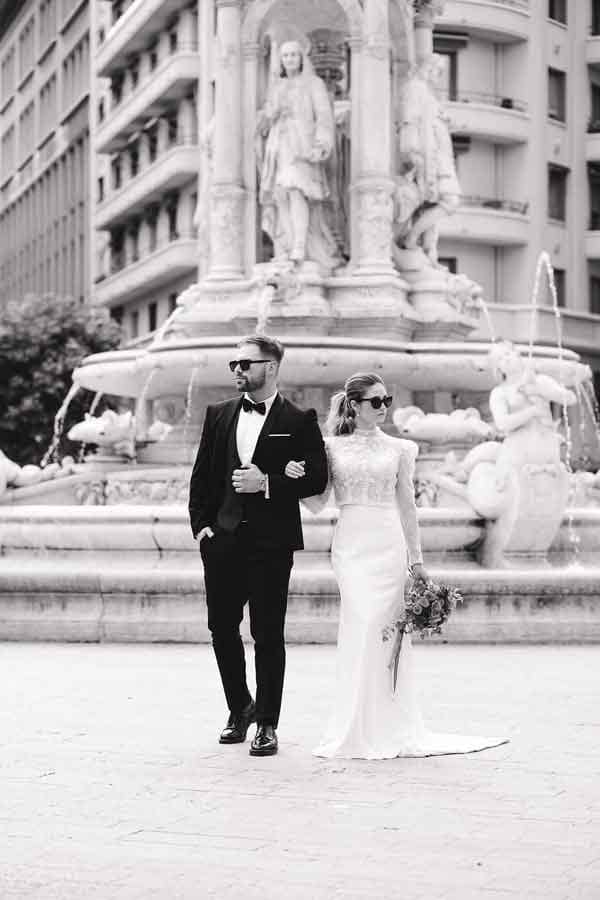 WEDDING & STUDIO PHOTOGRAPHY
Inspired by art, fashion, and design, I use a unique vision for each discerning client and exclusive project. My French roots have instilled in me that classic European eye for
style, and for me, fashion is always at the forefront!
I use my photographic skillset in conjunction with my artistic vision, combining classic film with modern digital.
My intuitive approach, organisation and easy-going transparency help couples to unwind and relax, encouraging them to feel confident in front of the lens. That way, I can shoot them as the stars they are.
You should feel like film stars, because this is the one day where all eyes are on you. Step into that spotlight
I love getting to know my clients. The better I know them, the more authentically I can capture an innate sense of who they are, through images that exude both style and feeling.
SIMPLY INCREDIBLE
"We absolutely loved our photos – Nathalie is so talented and captured everything we could possibly hope for – and more! Her style is classic, and timeless. We just ADORE the photos we've received back."
SARAH + MARK
AMAZING!
"The headline of our review, says it all, but Nathalie is not only and amazing photographer, she is also warm and friendly. We got married Aug 2017 and Nathalie instantly put us at ease- her style of photography is beautiful and exactly what we wanted. Our wedding photos are stunning and we will cherish them forever. Thank you Nathalie!"
ANNA + TOM

BEAUTIFUL

"We ADORE our photos, they are perfect. Thank you so
much to her and her assistant Sara for capturing every part
of our day; we couldn't have picked a better photographer"
STACEY + STEVE

WOW!
"Wow wow wow. We just love all the pictures. You're just too talented Nathalie!"
MEGAN + ARTHUR
NATHALIE DELENTE PHOTOGRAPHY
Instead of rushing to capture every shot by nightfall, I revel in every single part of your celebration.
When dark sets in, I don't stop – I get out the flash. Now so in-Vogue, flash photography instills a sense of intimacy and exclusivity, and
gives a feeling of kitsch nostalgia and fashion-focus.
Texture. Soft edges.
Glamour, and grace.
Emotional, evocative,
Editorial, iconic.
Kitsch and fashion
suffused with soul
Raw femininity,
Surrounded by love
Intimacy and exuberance
Intoxicating. Cinematic. Iconic.
 Wedding Photography Essex
Wedding photography in Essex, the UK and destination weddings.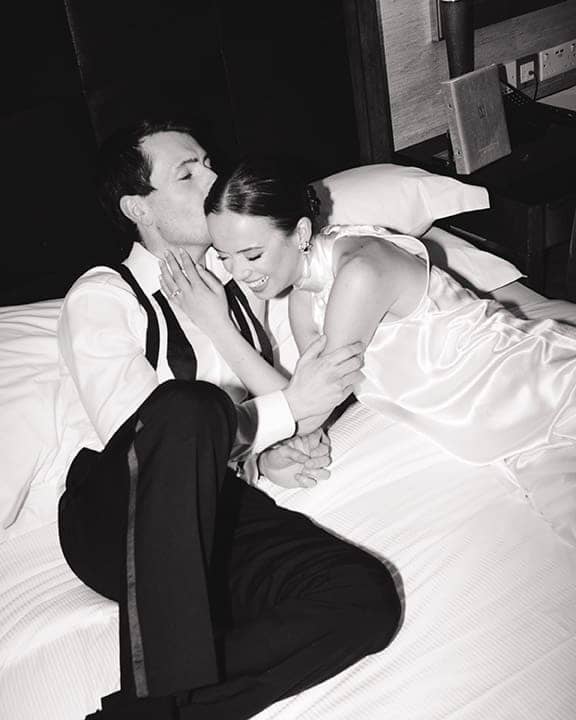 When the music stops, the confetti gets swept up, and the glasses get cleaned, all that's left over is the richness of your wonderful memories.
Let's create a collection of photographs that truly speak to your soul.
Memories that capture everything about your wedding day, from the monumental moments to the finer details.
Photos to capture the textures, the colours, the
feelings – the intimate reality of your day.